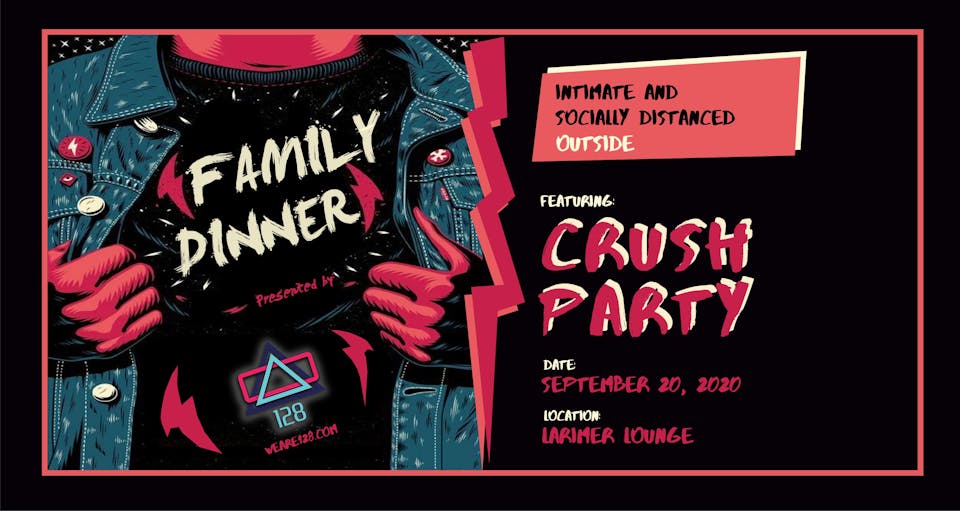 128 Collective Family Dinner: Special Crush Walls Edition
$40.00 - $160.00
Tickets at door & FREE obstructed view seating
Reserved VIP tables available for purchase & Complimentary seating with obstructed view on a first come first sat basis.
Want to Guarantee your table and get the best seat on the patio? Reserve a VIP Table! Reserve the nice black picnic tables up front for $80.
Additional Complimentary Seating with obstructed view available on a first come basis.
128 Collective Family Dinner
After a long weekend of shows, dancing, and loving our community, the 128 Productions family loves nothing more than throwing some BBQ in the smoker, listening to some house music, having a few cold beers, and enjoying the beautiful CO weather with our friends. In this time of limited socializing, we decided that there is no better time than now to invite a few of you to our Sundays! So please come join the 128 Family at one of our favorite spots: Larimer Lounge, as we move our backyard to RiNo. Smooth grooves will be curated by your favorite 128 residents, and the BBQ will be brought to you by Globe Hall. This is a socially distanced event, and all safety precautions will be followed strictly. Can't wait to see you!
Love,
The 128 Productions Family
FIRST COME, FIRST SAT, Reserved VIP tables available for purchase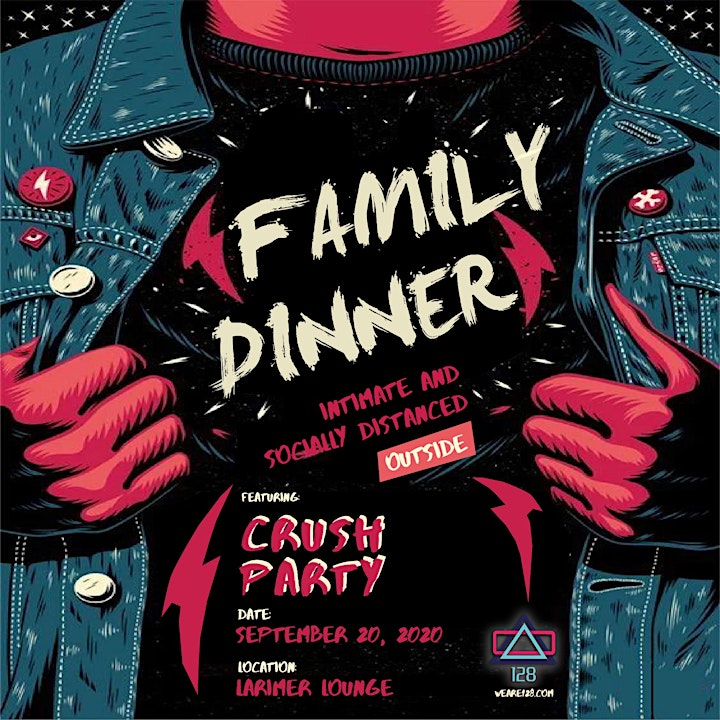 Venue Information:
Larimer Lounge
2721 Larimer St.

Denver, CO, 80205