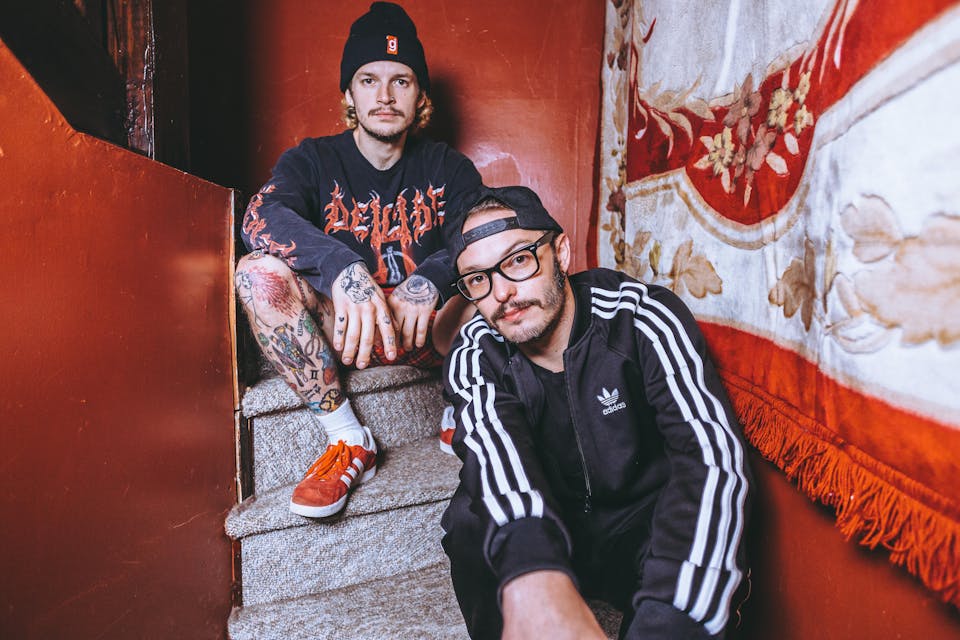 Cherub at Larimer Lounge - Friday, November 1
Larimer Lounge Presents:
Cherub
Friday, November 1st, 2019
Doors: 8:00 PM
Show: 9:00 PM
16 and over
$20 - $22
Larimer Lounge
2721 Larimer St.
Denver, CO
All sales are final. Review your order carefully, there are no refunds for any reason. No tickets are mailed to you, your name will be on the will call list night of show. Night of show (1) bring a valid government issued ID and (2) be able to show ticket confirmation at the door.
_____________________________________________________________________________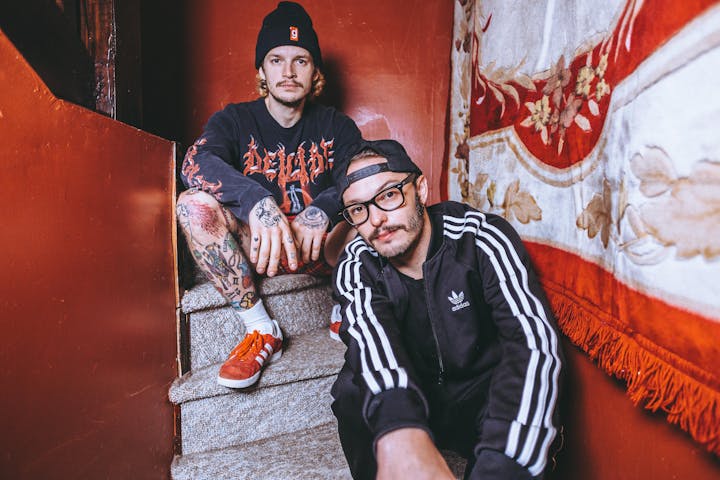 Jordan Kelley and Jason Huber -- shake, stir, and serve up a tasty brew of dance, funk, rock, and electronic music. Think of a tattooed 21st century Parliament-Funkadelic primed for festival stages far and wide, and you've got a decent starting point. Straight out of Nashville, TN, the boys initially met at Middle Tennessee State University in 2010. Immediately bonding and forging a lifelong friendship, they like to call it, "The Unfuckwithable."

"Our friendship has always been based on a mutual respect," says Jason. "Jordan had an entire record written, but he wasn't really playing shows. I was playing shows, but I didn't really have many songs. It made sense to join forces on so many levels. Now, we live together, work together, and play together."

After a handful of independent albums, CHERUB's "Doses & Mimosas" began to organically generate serious buzz. It caught the attention of Columbia Records who signed the boys in 2013. A year later, they cooked up their full-length debut, Year of the Caprese, and embarked on a whirlwind ride. Driven by the re-released breakout "Doses & Mimosas," which racked up over 41 million Spotify streams, the band made their television debut on CONAN, topped HypeMachine, and received props from Rolling Stone, Interview Magazine, The Guardian, Paste, Complex, and many more. They built a diehard and dedicated fan base throwing down on cleverly titled tours like "The Blow'd Tour," "So... YOU DTF Tour?," and its obligatory sequel the ."..STILL DTF Tour?" Moreover, they became a worldwide main stage festival attraction, tearing up Lollapalooza, Bonnaroo, Glastonbury, Outside Lands, Osheaga, Summer Camp, and even Summer Sonic in Japan.

Along the way, they began assembling what would become their second major label full-length, Bleed Gold, Piss Excellence. 2015 saw them welcome producer and drummer Nick Curtis and guitarist Jordan "JB" Bartlett into the live band, and it definitely made a mark on the creative process.

"Having extra and different energy has been really cool for us," says Jordan. "The foundation for many of the new songs started with JB playing guitar over a synth line, while I was jamming on a Moog synthesizer. We've been nerding out with gear, often creating ideas live first and then dumping then into the computer. Before, we'd begin with some software program and add live instrumentation afterwards. It's not like we made a Christmas album or an all-acoustic record. It's still Cherub; it's just the next level."

"It's been fun to break out of our normal habits in the studio and experiment with new songs," adds Jason. "Everything has a more organic feel. We've been going back to things that inspired us growing up. We both love the early nineties rap, R&B, alternative rock, and pop that we grew up with on the radio."

The first single, "Bleed Gold, Piss Excellence," struts along on a funky, fiery, and fierce bass line, finger-snaps, and a guitar jangle. In between a talk box transmission that Dr. Dre would approve of, CHERUB churn out a neo-funk disco epic.

"One time, we played this New Year's Party," recalls Jordan. "There was a VIP section, which I think is hilarious, but I get it. However, this VIP section had another VIP section inside of it. I think the mindset of people 'Bobby Bottle Servicing It Up' is funny."

"'Bleed Gold, Piss Excellence' is the attitude someone in that place might exude," continues Jason. "It's a tongue-in-cheek ode to them, but we recognize it's okay to have a tiny drop of that pompous attitude in you. You should have that kind of confidence; just don't let it consume you!"

Across the album, the music shuffles from dusty boom bap-style drums a la OutKast into shimmering guitar tones as if DJ Premier were producing Cocteau Twins. It's a lively and lush sonic palette, breathing new life into nostalgia.

Ultimately, Bleed Gold, Piss Excellence represents the next natural step for CHERUB.

"We put our hearts and souls into it," Jordan leaves off. "We're always trying to progress. We don't want to stick to a certain pattern. I want people to take away that we're growing and will continue to do so."

"This album was all about dynamics," concludes Jason. "Music is supposed to feel alive. You feel it living and breathing when you listen to it. It surprises you. That's what we wanted with this album."

Venue Information:
Larimer Lounge
2721 Larimer St
Denver, CO, 80205