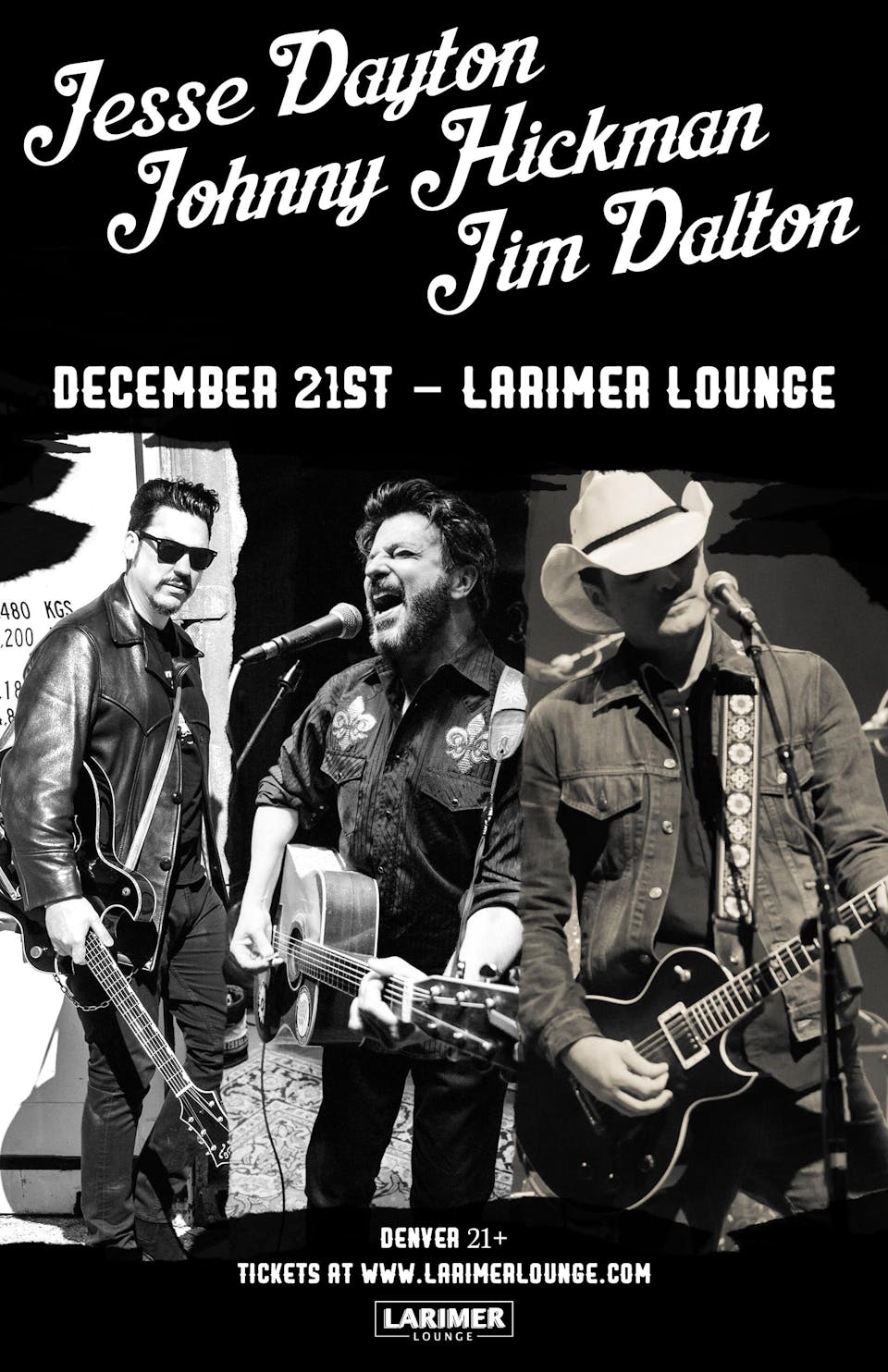 Jim Dalton (Railbenders), Jesse Dayton, Johnny Hickman (Cracker)
Larimer Lounge Presents Jesse Dayton, Johnny Hickman and Jim Dalton on Saturday December 21st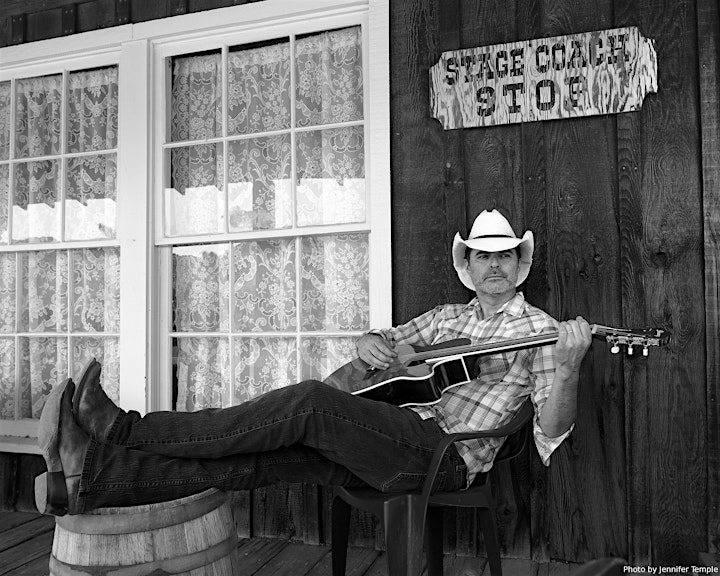 Website | Facebook | Instagram | Twitter
Jim Dalton is a Colorado-based singer, songwriter, and musician. Dalton plays lead guitar for Roger Clyne & The Peacemakers (RCPM), formerly The Refreshments, known for their 90's radio hits "Banditos" and "Down Together," as well as the theme song to the animated TV Series "King of the Hill." He was inducted into the Arizona Music and Entertainment Hall of Fame as a member of RCPM in 2019. He also fronts the Denver-based country band the Railbenders, and co-founded the Hickman-Dalton Gang with Johnny Hickman of Cracker. In 2007, he had the honor of playing rhythm guitar for Bo Diddley. His solo shows are known for their loose, fun, sometimes serious, and often bawdy nature.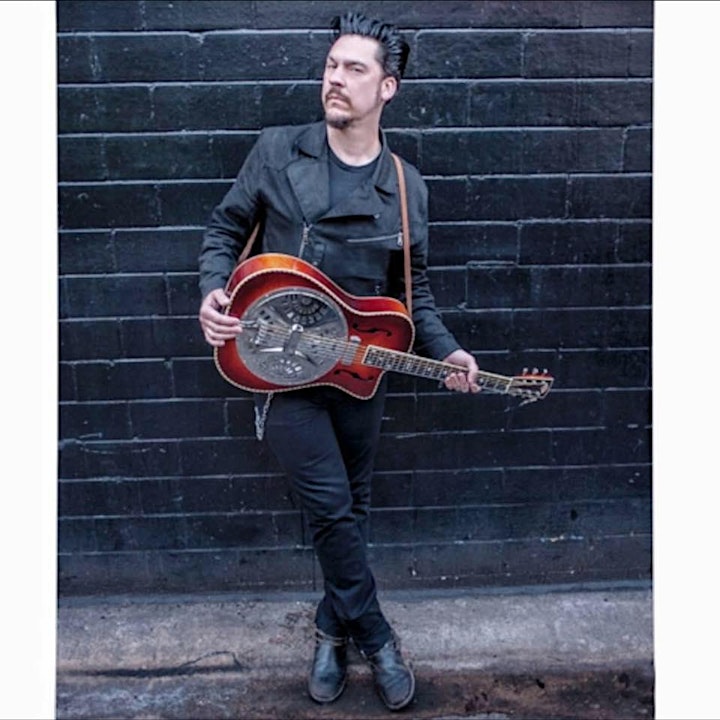 Website | Facebook | Twitter | Instagram
If you open your arms to the world, it's amazing what will come back atcha," drawls East Texas native, singer/songwriter/filmmaker/author Jesse Dayton, who has a bunch more homespun wisdoms where that came from. A veteran of more than 30 years as a musician, Dayton was discovered as a young teenager playing "a toilet dive" in his hometown of Beaumont by legendary club owner Clifford Antone, who booked him into his famed Austin venue, then immediately shifted him over to the honky-tonk Broken Spoke, where the likes of Willie Nelson, George Strait and Ernest Tubb have had residencies.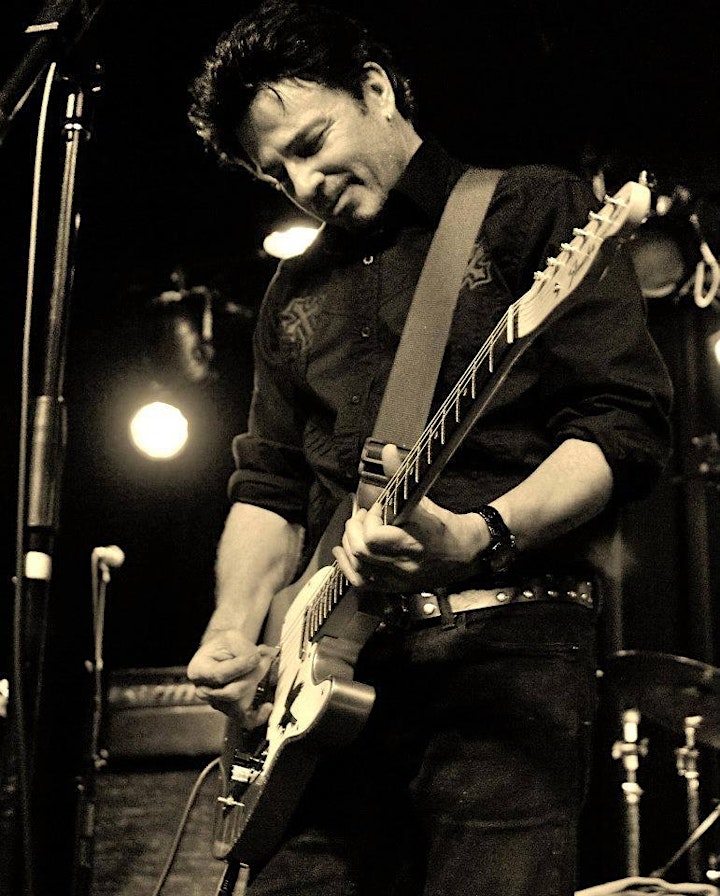 Hickman is best known for co-founding the band Cracker. His fiery lead guitar sound and spirited co-writing give flavor to that band's alternative radio hits, including Teen Angst, Low, Get Off This, and Eurotrash Girl. Cracker, founded in 1991 with childhood friend David Lowery, has nine full-length releases to date. Kerosene Hat (1994) remains an alternative music collection staple. Lowery and Hickman together are seen as godfathers of the alternative music scene, who turned gently away from plaid-clad grunge in the 1990s with more countrified and bluesy stylings. Their collaboration with the jam-band Leftover Salmon in 2003 further proved that no one genre could contain them. Cracker's most recent album, Sunrise in the Land of Milk and Honey (2009), garnered indie press rave reviews, with the song "Tune In, Turn On, Drop Out" finding its way into the soundtrack for the cult TV hit Californication. Cracker (Lowery, Hickman, drummer Frank Funaro and bassist Sal Maida) continue to tour internationally, with a future release likely to appear in 2013.

Venue Information:
Larimer Lounge
2721 Larimer St
Denver, CO, 80205