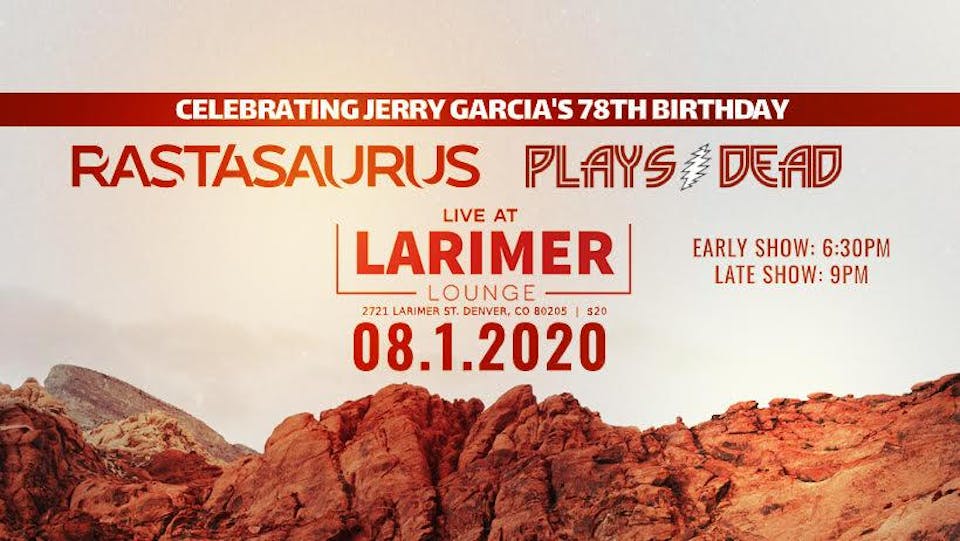 Rastasaurus Plays Dead -- Late Show
$40.00 - $80.00
Tickets At The Door
Larimer Lounge Presents Rastasaurus Plays Dead on Saturday, August 1--
Rastasaurus Plays Dead -- Two unique shows mixing Rastasaurus and Dead songs -- LATE SHOW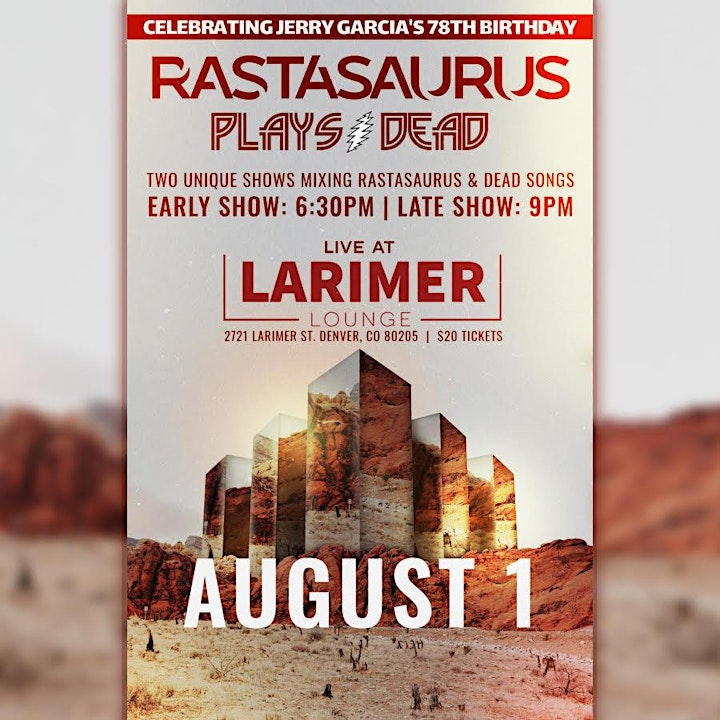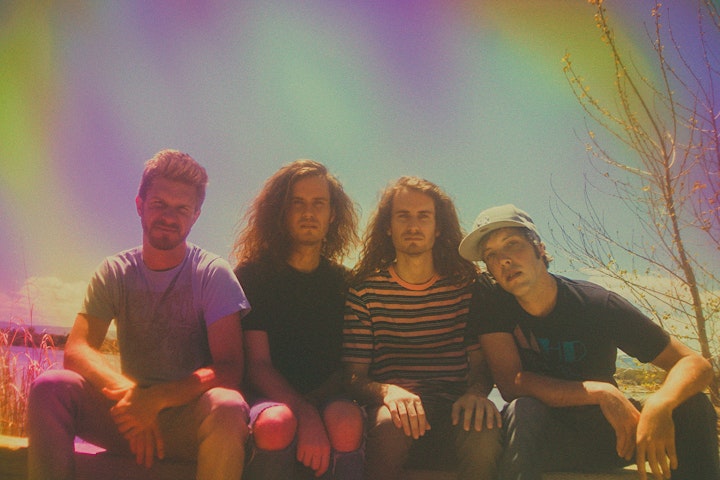 Website | Facebook | Instagram
Hailing from Denver, CO and playing their own unique style dubbed as "New American Reggae" Rastasaurus has expanded quickly in the exploding Denver music scene. Mixing a blend of influences from improvisational, reggae, rock and everything in between the band leaves a lasting musical impression everywhere they go. Centered around the prolific songwriting of Justus Lacewell (vocals, guitar), mixing thick, psychedelic grooves of Eric Ciccone (lead guitar) with twin brother Mark Ciccone (bass, vocals), Stephen Howell (keyboards) and the smooth, funky rhythms of Sam Neihaus (drums) round out the quintet.
With their original songs featuring an infusion of reggae with elements of funk, rock and roll, improvised jamming and dub, Rastasaurus is constantly exploring and expanding its own unique blend of American reggae.
We are committed to following all applicable guidance under the Colorado's Re-opening guidance for restaurants. Don't forget your mask!
ALL SALES ARE FINAL. Review your order carefully, there are no refunds for any reason. No tickets are mailed to you, your name will be on the will call list night of show. Night of show (1) bring a valid government issued ID and (2) print your confirmation or show your electronic confirmation e-mail. Tickets may be transferred by providing your receipt for another person to provide at the door.
To transfer your ticket: Please provide the person who will be using your tickets with your electronic receipt (electronic or printed). They will need to show it at the door the night of show. This will be honored as long as no one else has checked in using a duplicate electronic receipt.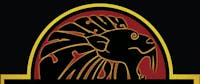 Press Kit: http://rastasaurus.com/about/

Hailing from Denver, CO and playing their own unique style dubbed as "New American Reggae" Rastasaurus has expanded quickly in the exploding Denver music scene. Mixing a blend of influences from improvisational, reggae, rock and everything in between the band leaves a lasting musical impression everywhere they go. Centered around the prolific songwriting of Justus Lacewell (vocals, guitar), mixing thick, psychedelic grooves of Eric Ciccone (lead guitar) and the smooth, funky rhythms of Sam Lafalce (bass) and Sam Neihaus (drums) round out the quartet.

With their original songs featuring an infusion of reggae with elements of funk, rock and roll, improvised jamming and dub, Rastasaurus is constantly exploring and expanding its own unique blend of American reggae.

Venue Information:
Larimer Lounge
2721 Larimer St

Denver, CO, 80205